We have been back for a while and have had a bit of time to reflect.
We went out to the trailer a couple of days ago to get something.  Roxie said that she missed being in our trailer and I agreed.  That pretty much sums it up for us.  I don't think we will have an issue spending extended time in the trailer.
We found out the truck will handle this trailer very well and get almost 13mpg doing it.
We found out that truck stops are a VERY viable location to spend the night although I hope we will be travelling such short distances that we won't need them that much.
We found out how much we really like boondocking and it will come in handy in the future.
We found out that we like the Quartzsite area but there are some really interesting people there.  We might have even seen a naked guy coming out of a bookstore but we didn't verify that.
We found out that Roxie can overcome part of her fear of heights.
We found out that Kmarts might not be the best choice for overnighting.  Have to stay with the 24hr Walmarts.
Here are a few shots that didn't make it into the other entries.
Sunset south of Quartzsite: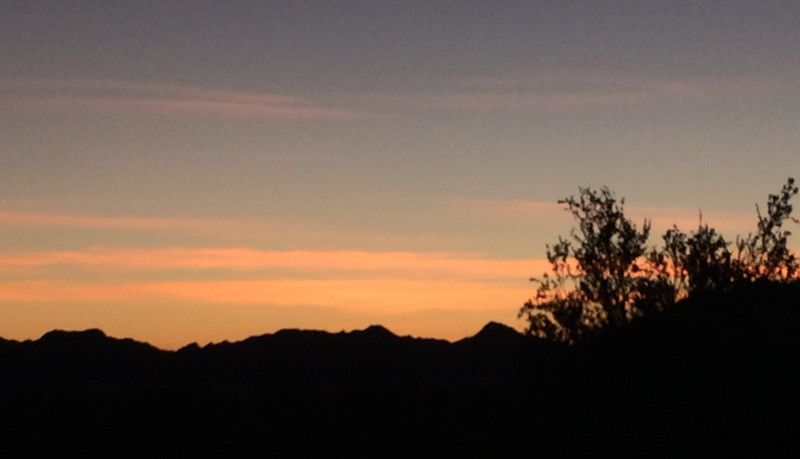 Our campfire from inside the trailer (didn't turn out like I thought it would):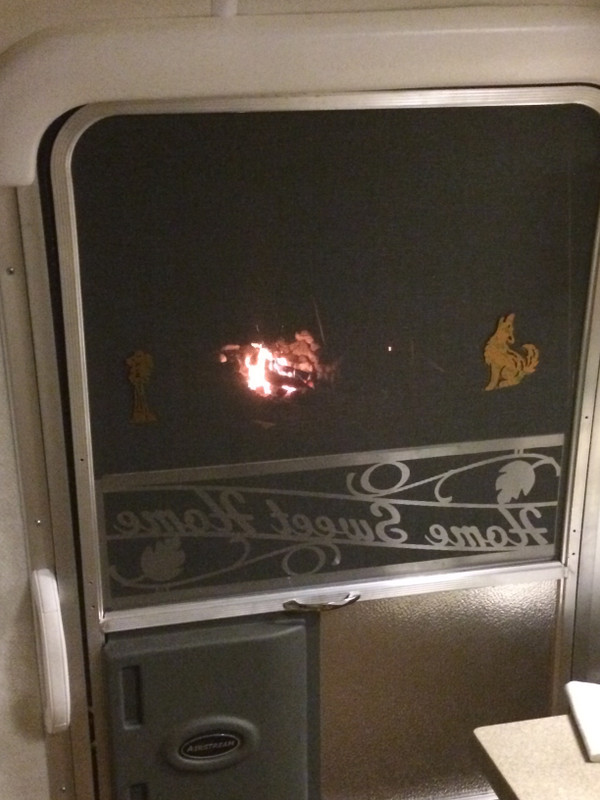 Our spot in the 55+ RV Park near my mother: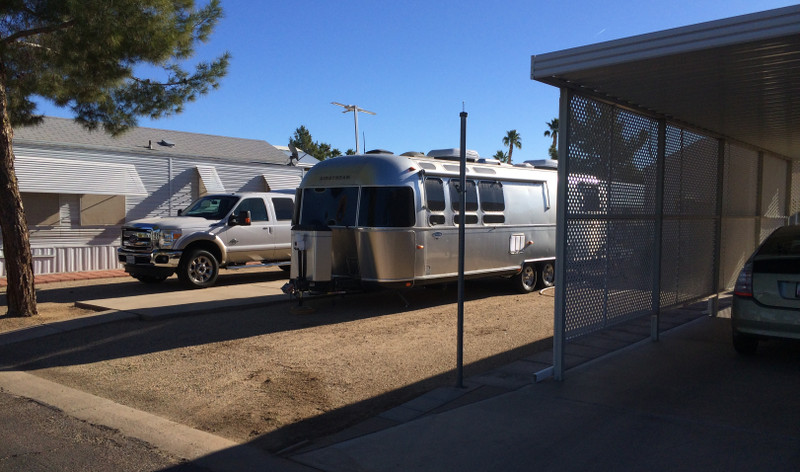 We are already planning and looking forward to another trip to the desert.