This is in regard to the carrying capacity of the hitch receiver on the F250. Here is a wiki on tow hitches.
The previous truck had a Class V hitch receiver. Since it was rated to tow 12500 lb it needed such a rating. The current truck has a higher rating and also has a Class V hitch receiver. This is where the similarities end. The previous truck had a 2″ square receiver. The current one has a 2 1/2″ square receiver. This makes it more challenging to use a hitch. The Equal-i-zer hitch was a 2″ variety of stinger (the part that goes in the receiver). Therefore I needed a reducer sleeve. These are readily available at Wal-Mart, auto supply stores, RV stores. It was not hard to find one.
Here is the receiver with a reducer to accommodate the 2″ stinger: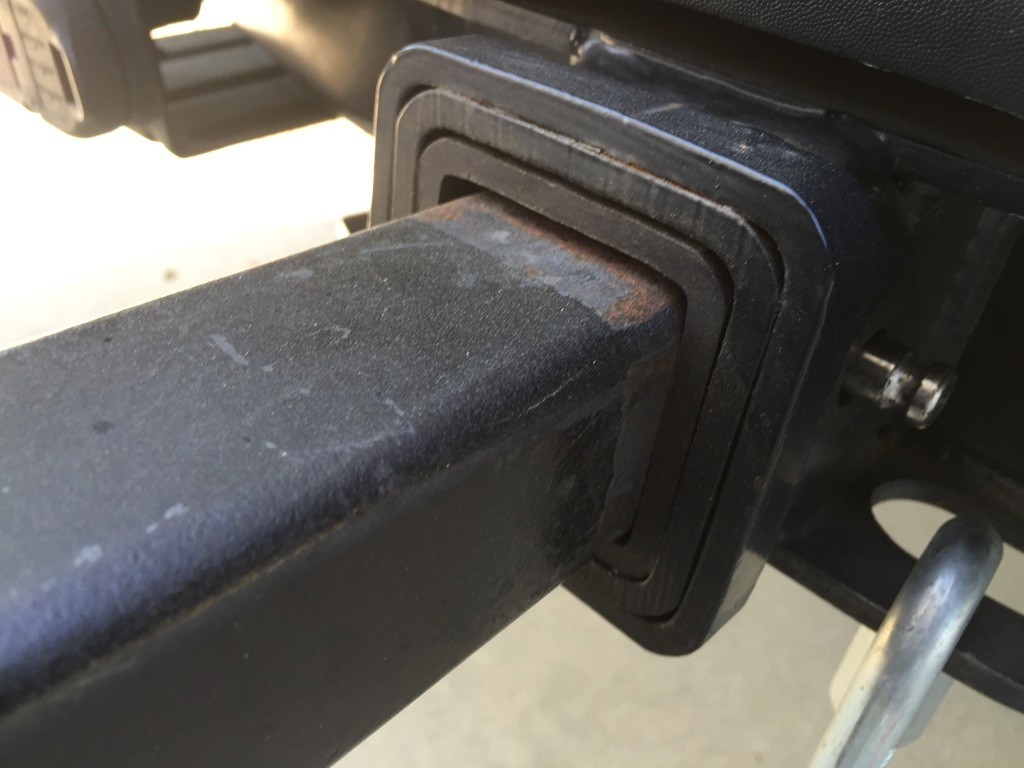 Everything fits pretty good but you can see there is a gap on the top of the stinger. This caused a bit of play in the hitch and you could notice it while hitching/unhitching and while towing.
Another drawback of the stinger/reducer combination is that the reducer slides in and out when you are inserting the hitch. Here are a few examples: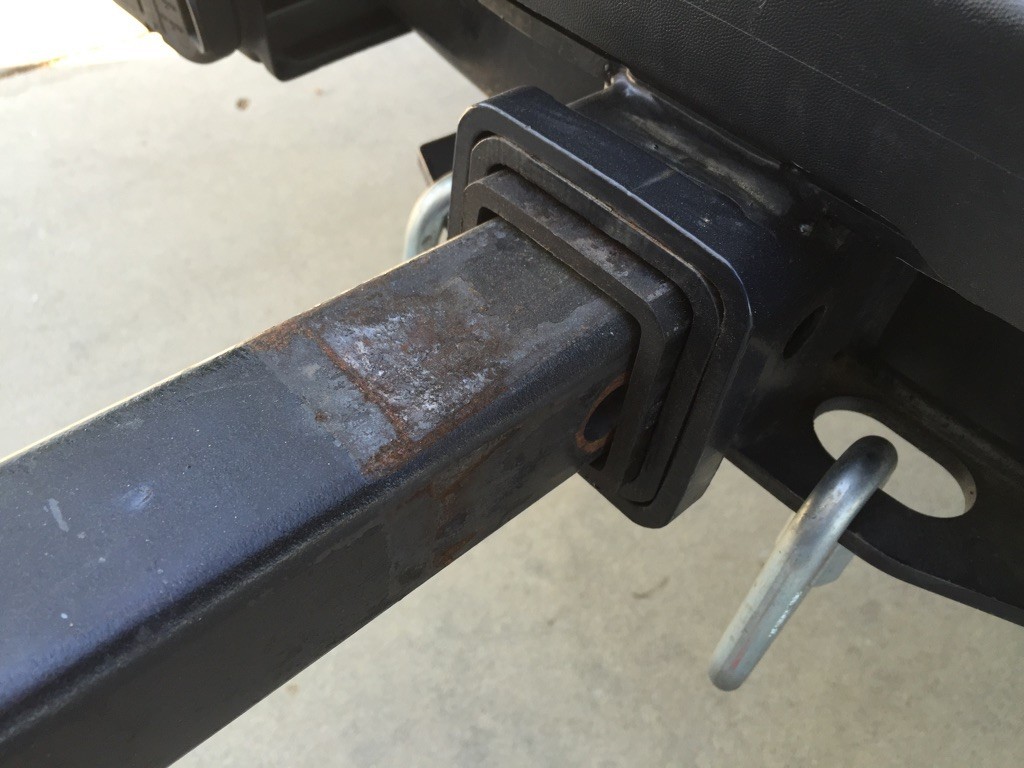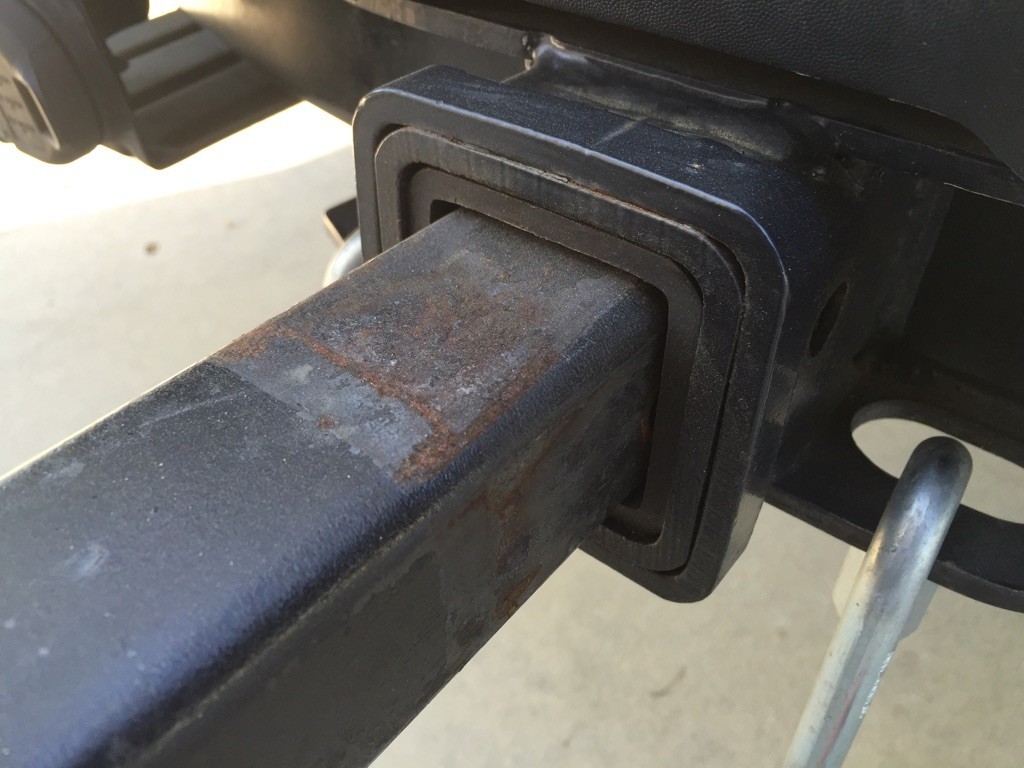 My solution was to get an appropriately sized stinger for the Equal-i-zer. I purchased at 2 1/2″ stinger from ebay. It came via FedEx with no box, just a label taped to it! Here is a shot of the reducer, the 2″ stinger and the new 2 1/2″ stinger: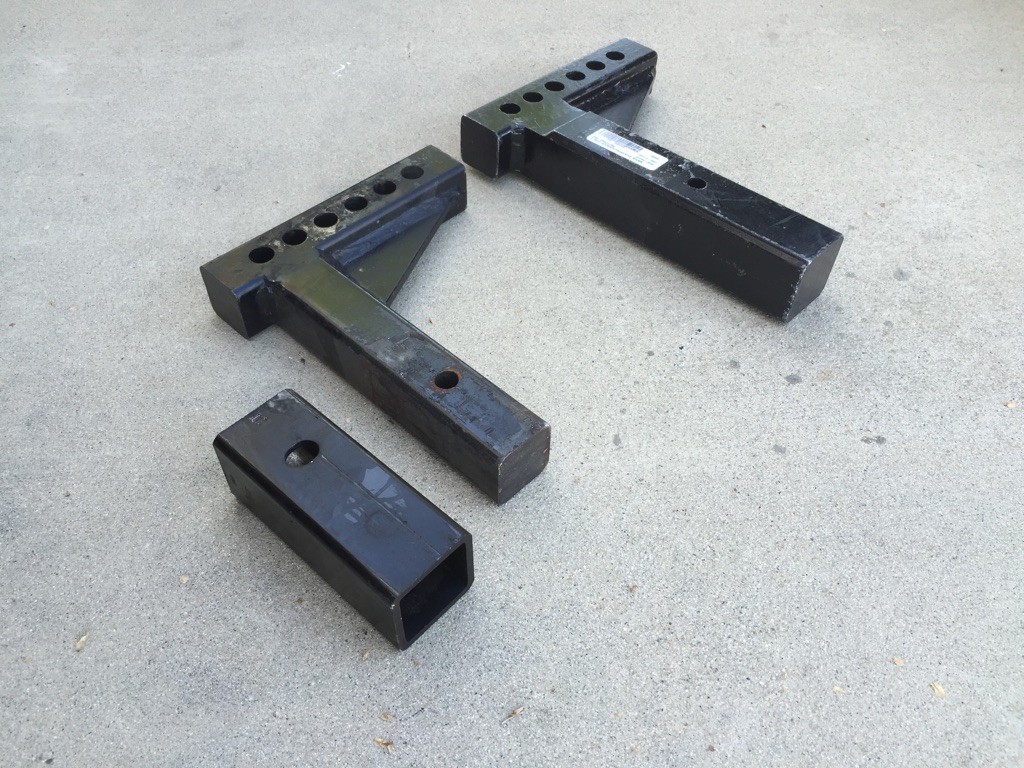 The next step was taking off the hitch head from the old stinger and putting it back on the new stinger. This required using the BIG tools: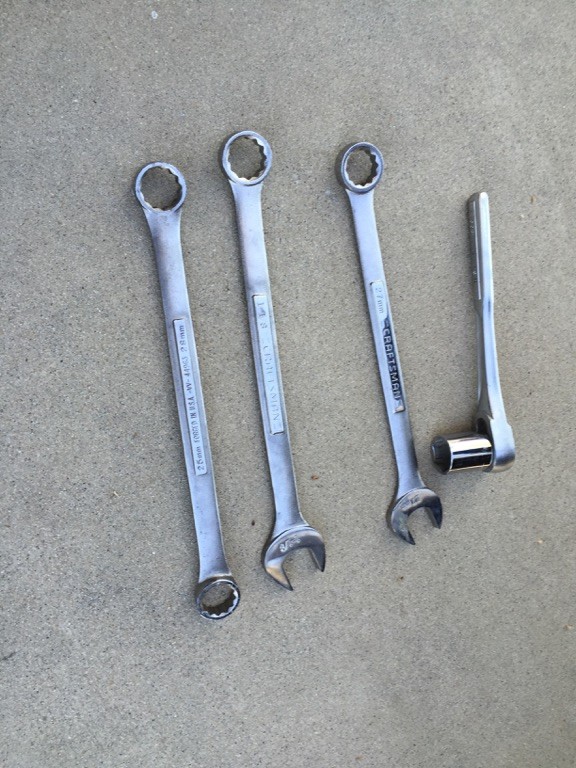 After it was all reassembled, here is the finished product: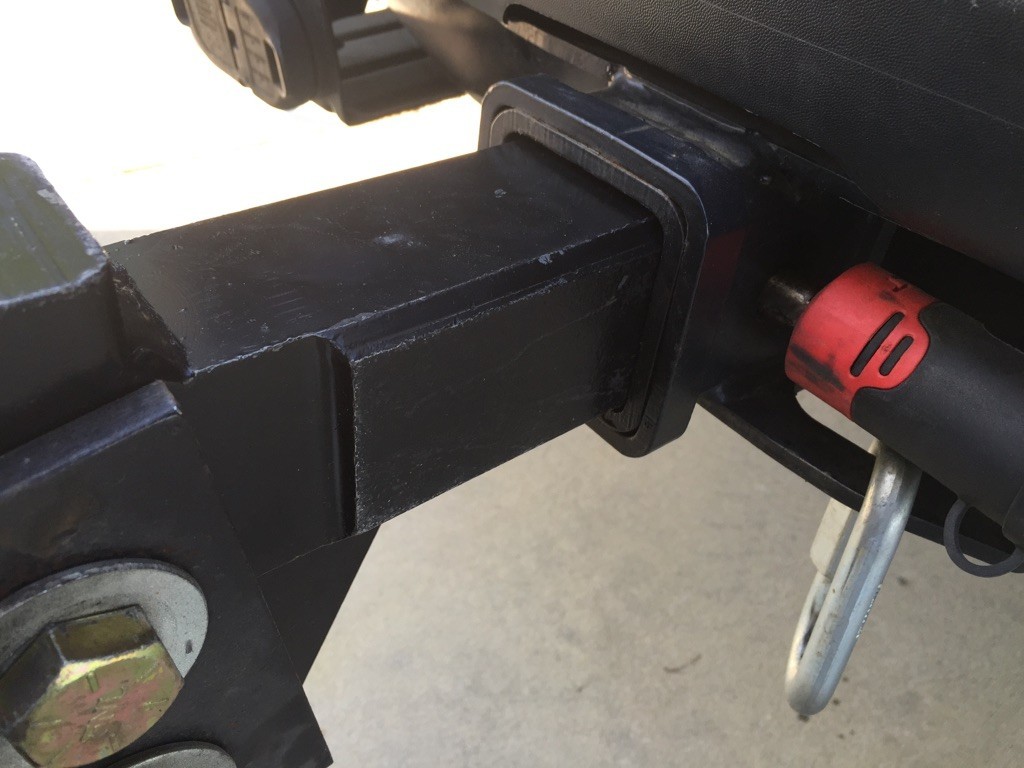 Some thoughts on this. It is now REALLY difficult to slide it in and out. That is good that there is little wiggle room but very difficult when trying to man handle it. Even with my favorite tool it is hard to do! I also think the ball might be a bit too high but I will tackle that another day.