I will start trying to blog about items that I have purchased that I really like, and also ones that I don't. This one is something that is well worth the investment.
When you have a trailer you need to connect it to your tow vehicle. This is done with the hitch. On our previous truck we had a Reese setup, I believe. The hitch head was not too heavy. However with our new trailer we have an Equalizer. This hitch head seems much heavier, which is a good thing. There also appears to be less places to grab it. Here is it in our truck: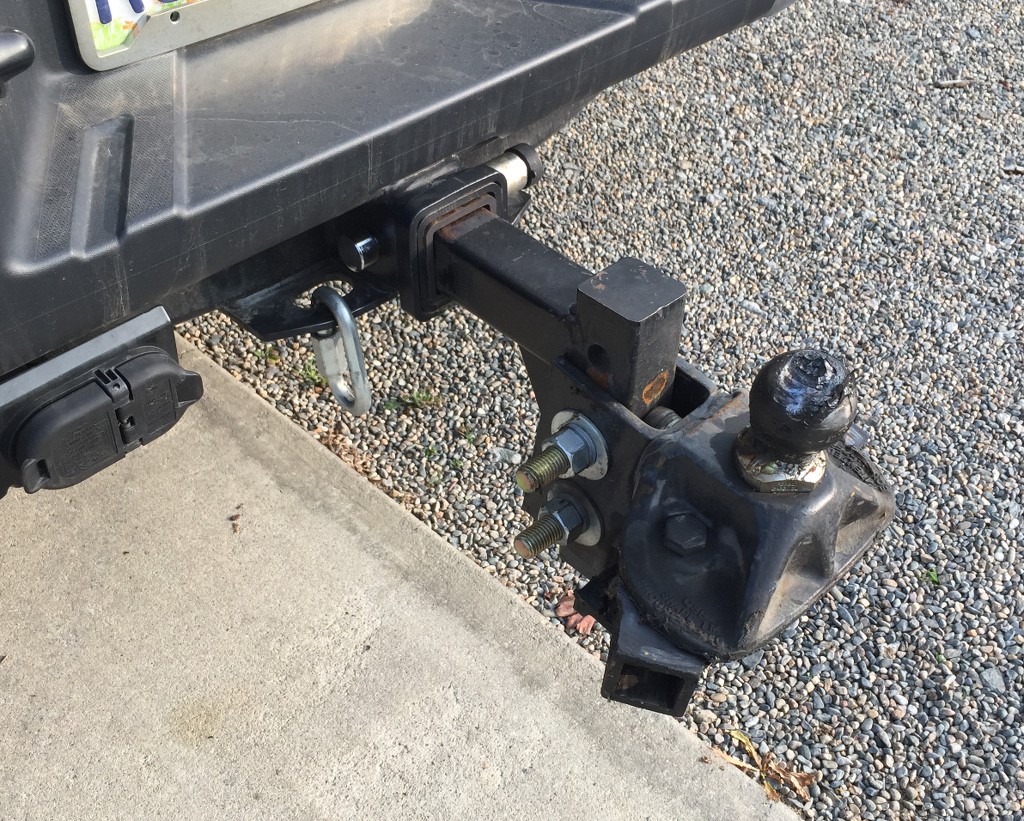 The removal procedure is to unbolt the lock pin and remove the hitch. The shank, the bar that inserts into the truck, is an easy place to grab but can be rusty. There is no real good other, relatively clean, area on the hitch. Therefore I have reverted to this: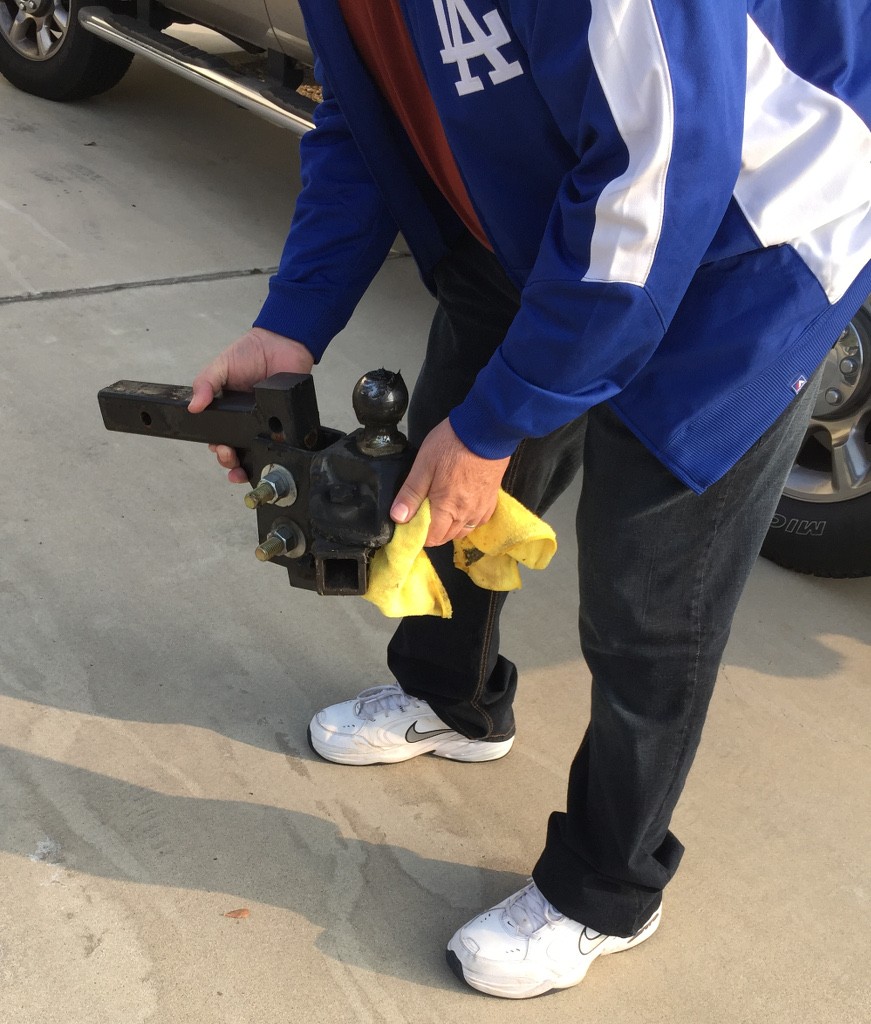 Ah, yes, a Costco microfiber towel.
This works OK but I look like an older man than I am carrying this hitch being bent over so the grease doesn't touch anywhere. What is the solution? This: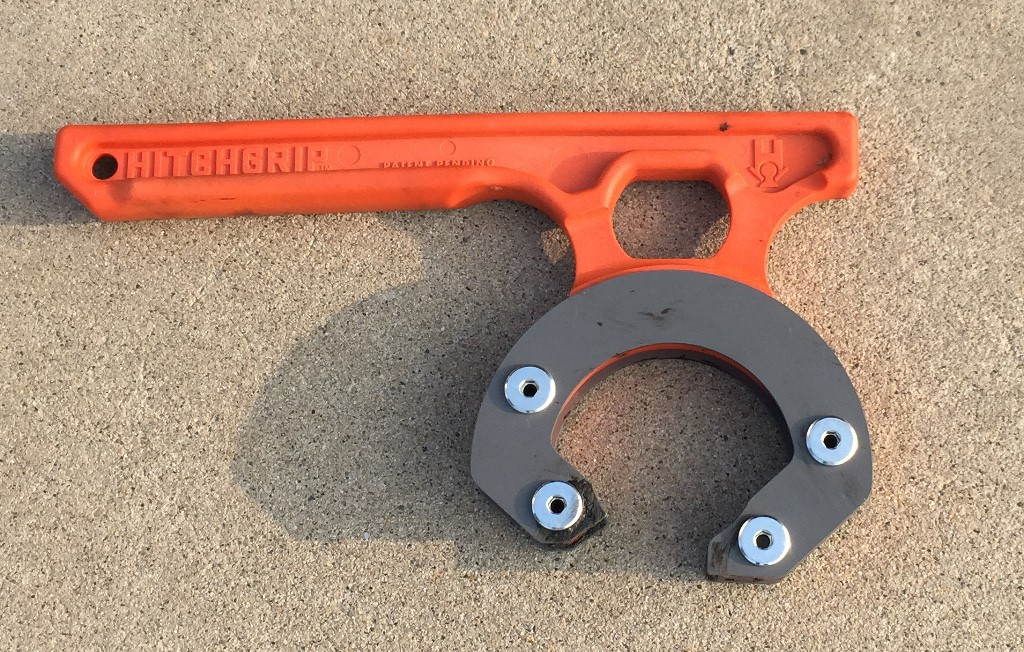 The HitchGrip! If you go to their site, via the link to the left, they show an Airstream and an Equalizer hitch head! That is purely coincidence. The claw portion fits over your ball and grabs it. You lift up and slide the hitch out. It is very balanced. You may also notice that mine is not really clean. That is because I use it!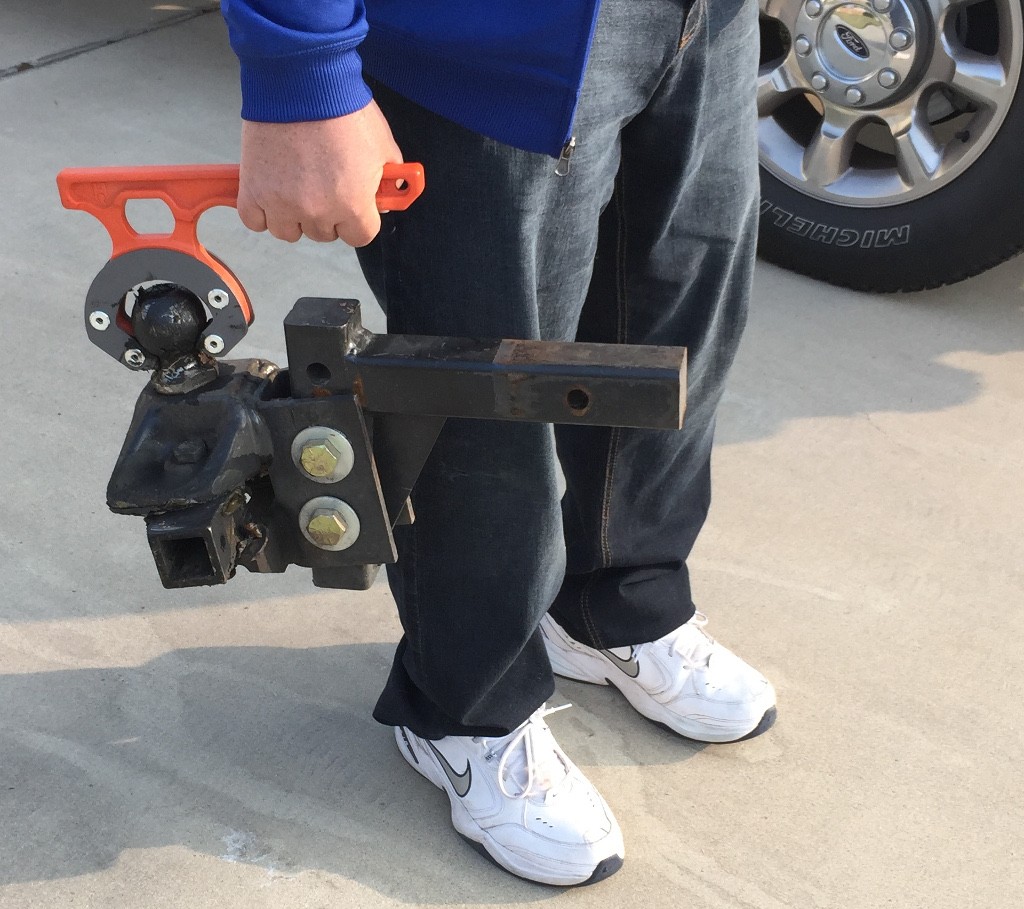 Much nicer. Still heavy but easier to maneuver.
I know they sell these at Toscanos RV in Los Banos. I also see them at Camping World. Run right out and get one now!!