We took care of two maiden voyages during this camping weekend.
The first was with our new truck: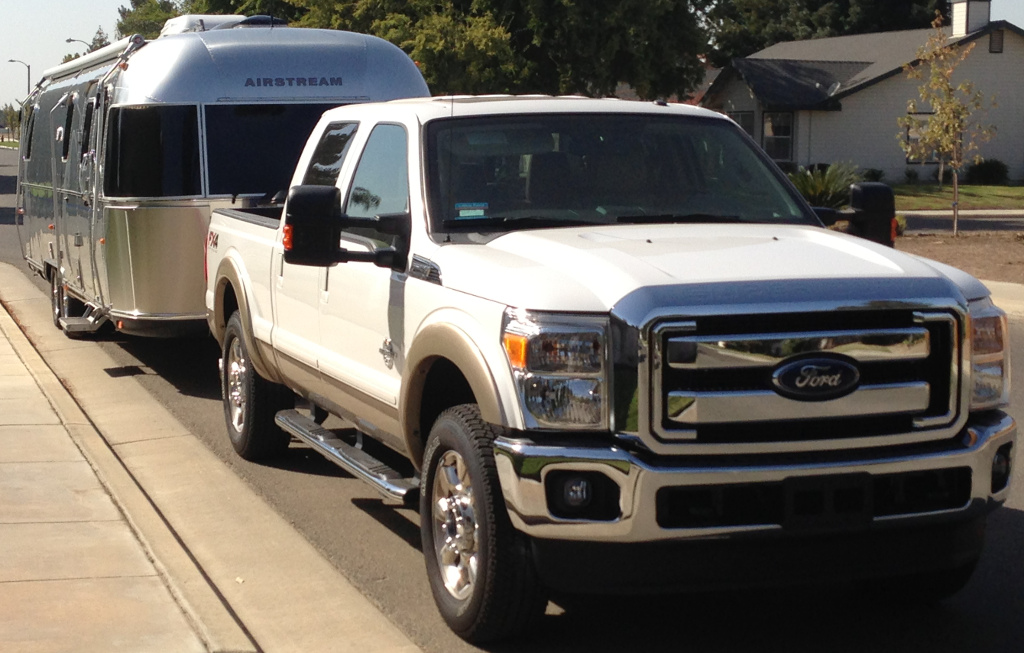 Compare that to the pic from our 'End of an era' post: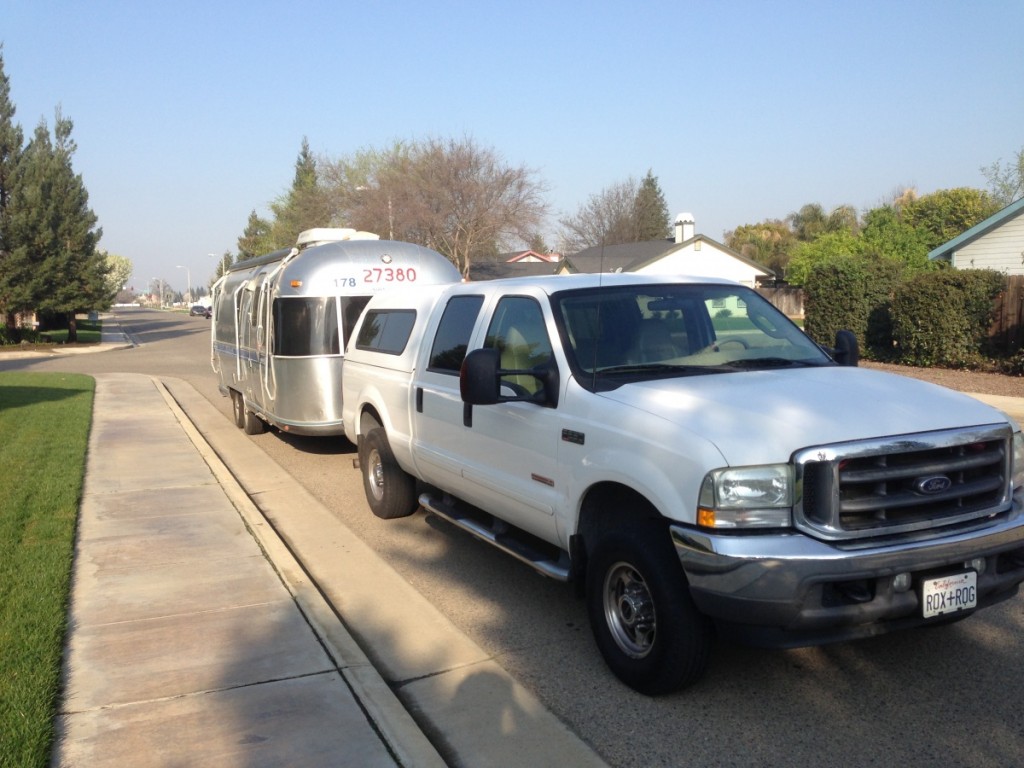 The other maiden voyage was for our son, Aaron. Â This was the first time he was towing his new, our old, Airstream: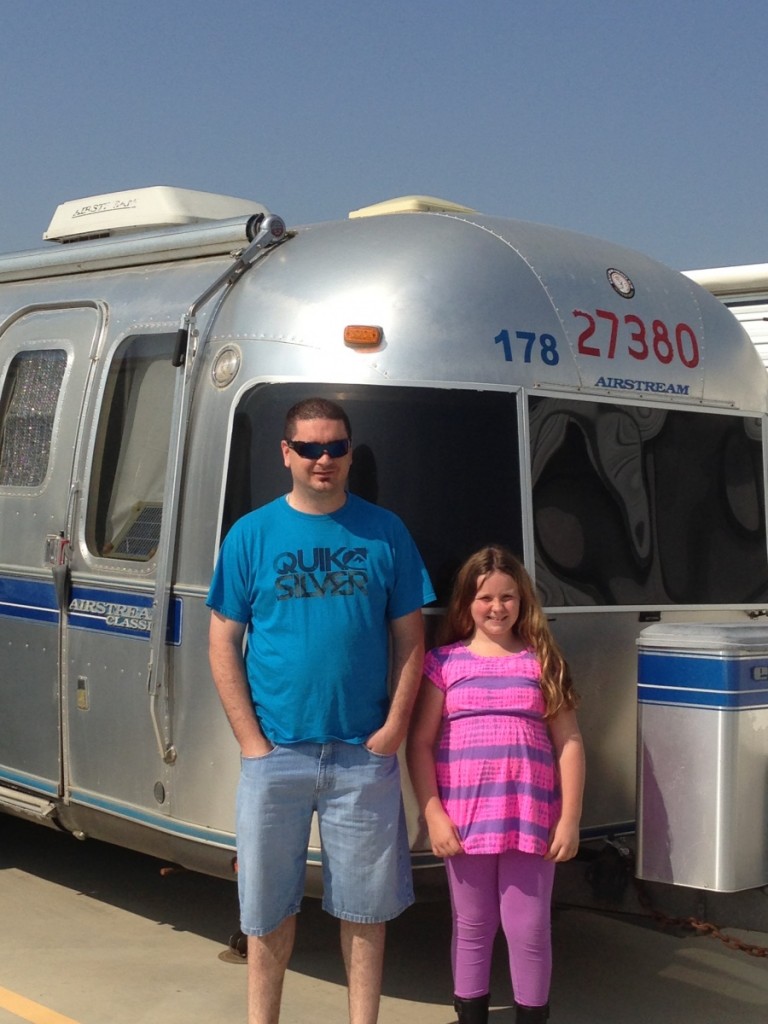 We decided not to go too far for either of us. Â That way if there were any major issues we could very easily bug out and head home. Â Roxie and I had did some scouting a while back in the area and discovered Club Royal Oak outside Kingsburg. Â This was ideal as it was virtually right in between Fresno and Visalia.
We got there about 4:30 which meant we could let Aaron and Hanna (his girlfriend) in when they arrive. Â The RV park is totally gated and needs a key card to get in. Â A lot of sites, including ours, are right on the Kings River. Â Unfortunately the river was very low at this time. Â We will have to come back here sometime when the river is running high.
We had a few problems unhitching where I had to jack the trailer and truck to a point where its rear wheels were off the ground. Â After analyzing it a bit I adjusted the legs that hold the equalizer bars to the tongue. Â Hooking up when we went was much easier. Â I will have to go back and check this rig at the scales like I did with the other rig.
Aaron and Hanna showed up around 6:30 and I helped him get 'his' rig in the spot. Â The spots here are HUGE! Â They are wide enough to park your trailer sideways if you want. Â We had Aaron just pull his trailer straight in. Â That way our doors faced each other: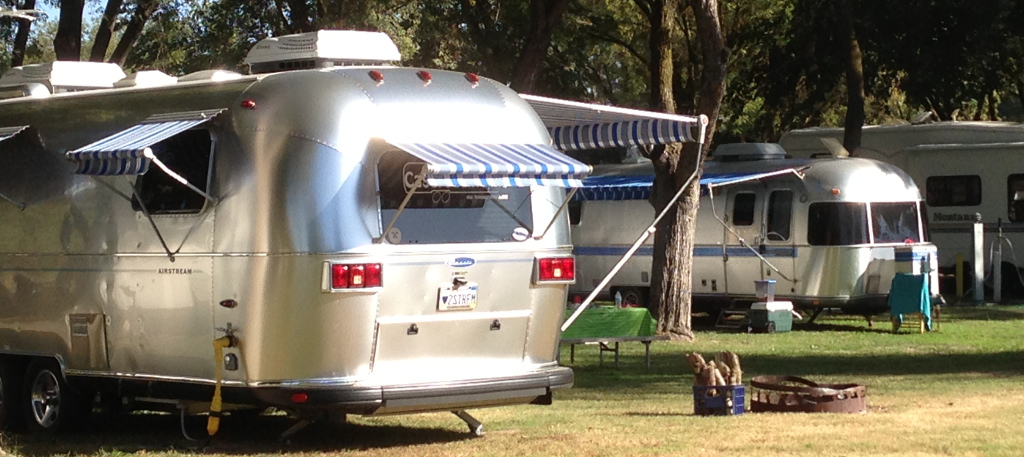 He quickly learned how to hook the utilities up and we were eating dinner in no time with a campfire later that evening.
The next day was just a take it easy day. Â I never left the campground the whole day, trust me that is a rarity for me! Â It was nice to just relax and take care of a few small projects on the truck and trailer.
The campground had a car show on Saturday, which we didn't know about but went to see anyway. Â They also had Elvis performing but we opted-out of that. Â We could still hear it at the sites. Â We also bought some fresh kettle corn. Â Here are the top three winners at the car show, alas I forget who got first:

We had a simple dinner of dogs, sausages and burgers, with Roxie's masterful potato salad. Â We then watched Ironman 3 in our trailer and retired shortly thereafter.
Sunday started slow and calm without Aaron. Â He was still sleeping and did so for quite a while. Â We hatched a plan after he woke up. Â We would hookup his trailer, follow them to Fresno, drop the trailer, go have some Teppanyaki for lunch. Â Here he is backing out the trailer and just missing the garbage can:

Roxie took a family shot of Aaron, Hanna, Paige and Maggie:

Here is a couple more shots Roxie took of them on the road back to Fresno: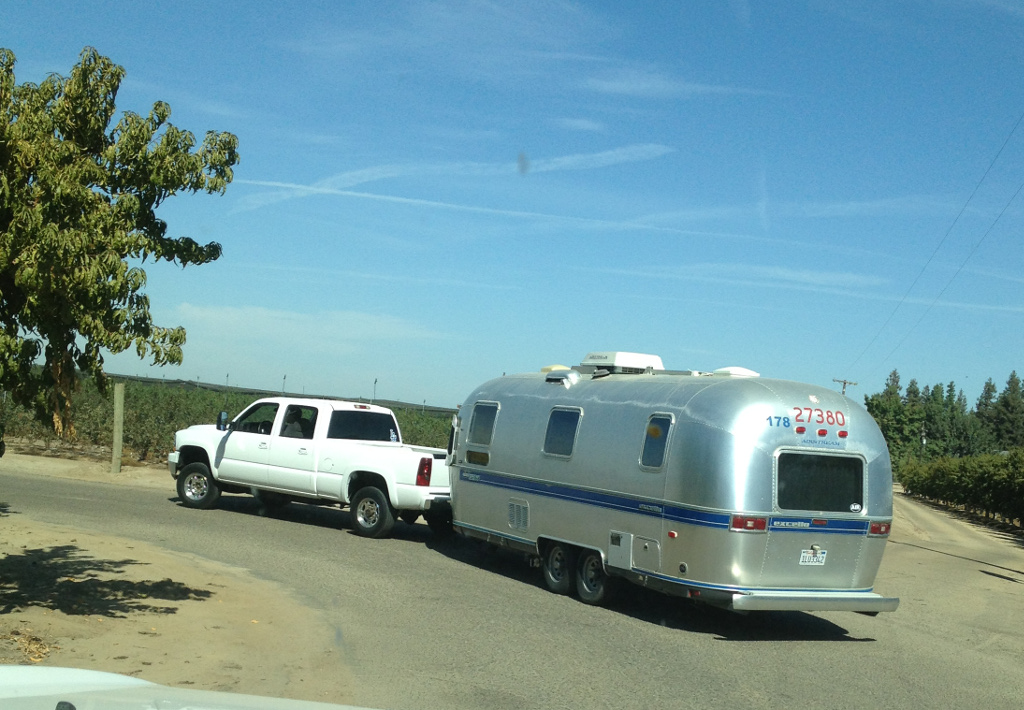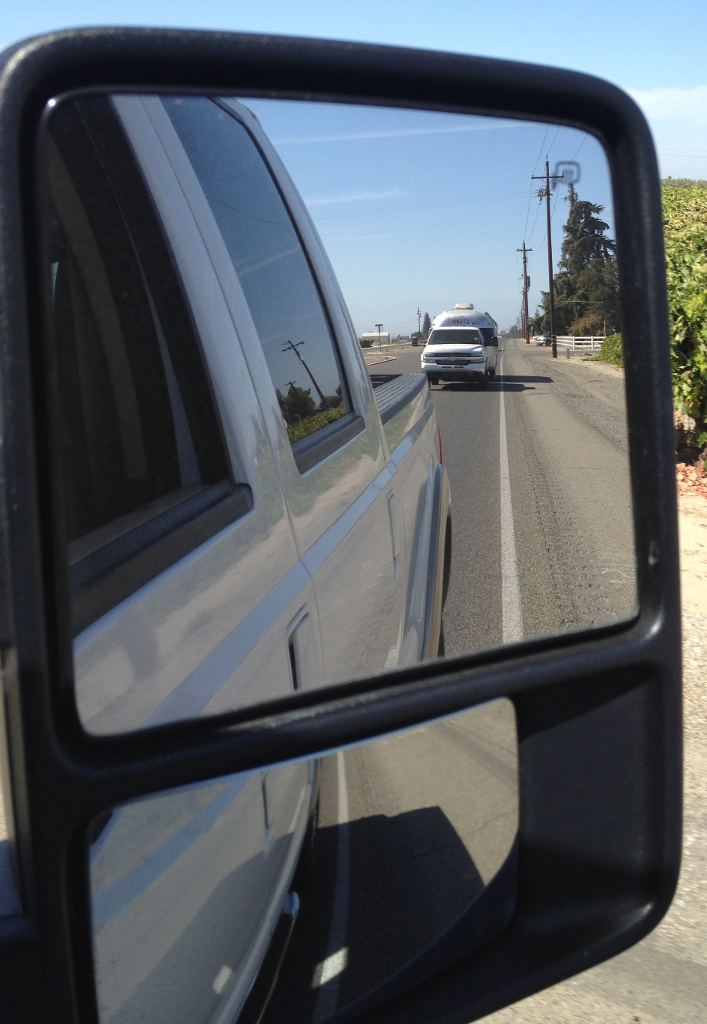 After that we would come back and hookup our trailer and head home. Â This only worked because the park had no one coming in on Sunday evening. Â The management let us stay as long as we needed. Â We came back to get our trailer and there were only 2 RV's there.
The road home was uneventful and short! Â The usual stop at the dump station. Â I did another time lapse of the drive home here: